Insurance
Please make sure that you have comprehensive travel insurance before you start the trip. This insurance could include cancellation of flights, medical expenses including repatriation, loss or damage of baggage, etc. This is particularly important in light of the COVID-19 "Coronavirus" outbreak.
COVID-19 Coronavirus
We would like to assure the applicants of the summer school that the health, safety, and well-being of JTELSS participants is our priority. We have been monitoring the situation around the coronavirus (COVID-19), especially in Europe and in Greece. We monitor the number of confirmed cases and communications by European governments regarding travel and organization of events. Together with our local chairs, we monitor the situation in Greece from the government sources (link).
You might have seen that some major events around the world have been canceled. These were mostly very large events with several thousands of participants. You might also have seen that in the outbreak regions the governments are temporarily closing schools, the airlines cancel flights, and the returning passengers have to stay in quarantine for 14 days. If any of these happens in the region of the JTELSS20 venue, we will notify all the applicants immediately.
At this point, there are no reasons to cancel JTELSS20. The event will take place on the premises of the Simantro Beach hotel, which offers good conditions regarding ventilation and sanitary facilities as well as away from the crowds of public spaces. Still, in case we are unable to organize the summer school in the currently planned place and time, we will postpone the event until it is safe. Your registration will stay valid. On the Registration page, you can read about our cancellation policy.
In any situation before, during and after the summer school, please, follow the guidance of the World Health Organization (link).
Transfer from and to the Thessaloniki airport
We will arrange shuttle busses between the Thessaloniki airport and the venue in Halkidiki. We will publish a timetable for departures from the Thessaloniki airport on Saturday, 23 May, approximately every 90 minutes. We will collect arrival information from all participants, and try to adjust the timetable to minimize the waiting time. These shuttles are optional and the price is not included in the registration fee. The expected price is 10€ one way per person.
For the participants who arrive on a different date, we will offer either a shuttle or a taxi service. After collecting arrival information, we will arrange the arriving participants so that you can share your trip, have an interesting conversation on the way and save some money.
Visa Information
Greece is a European Union member and Schengen Area member. All citizens of Schengen area countries can travel without a visa. All holders of a Schengen visa with multiple entry right can travel to Greece.
To check whether you need a visa, you can consult the website of the Greek ministry of foreign affairs here.
Currency
The official currency in Greece is the Euro. Credit cards (i.e. Visa and Mastercard) are widely accepted in most places (i.e. supermarkets, restaurants, shops, hotels), but intend to keep some cash in hand as sometimes little shops and tavernas (traditional food shops) do not accept cards.
Weather
In Northern Greece, where the JTELSS20 is taking place, and during the end of May the temperature is expected to be around 24°C. The average high temperature is around 29.2°C, and the average low temperature around 16.3°C.
For sun safety do not forget to bring with your sunscreen!
Electricity plug type
Primary sockets generally are of type C and F, known as European plugs of the two round-pin variety. This link might be handy.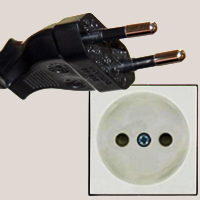 Traveling around
By Bus: Bus services are provided by 'Thessaloniki Urban Transport Organisation', abbreviated OASTH (O.A.Σ.Θ.). Services can be unreliable in the last few years. Tickets can be purchased for 1 Euro either inside the bus or from Kiosks (i.e. Periptera). 
By Taxi: Rates are per km and are fairly cheaper than in other EU countries (i.e. a ride from Thessaloniki Airport to the city center costs 20-25 Euros, a 15 min ride may be 4 Euros). Taxi routes to/from stations and airports, carriage of luggage heavier than 10kg and call taxi services are charged extra. 
Safety
Thessaloniki is mostly a safe place to travel to and especially the city center. It is rather unlikely that tourists will experience any crime or violence although occasionally it might happen. Follow common sense and apply precaution measures (not walking in empty streets or in the dark, be mindful of pickpocketing in the bus and on the streets in popular tourist attractions).
Living costs
The cost of living in Thessaloniki and the areas around it, including Halkidiki, is relatively cheap. Information on the cost of living in Thessaloniki can be found here.
Eating
Greece offers a great variety of food that includes meat, fish, seafood, and vegetables. Northern Greece has a tradition of making pastry, namely 'Βougatsa'. This is usually eaten for breakfast, consisting of either semolina, custard or feta cheese.
Fast food involves mainly meat (gyros) from pork and chicken served in bread or pita. You will not find McDonalds in Greece.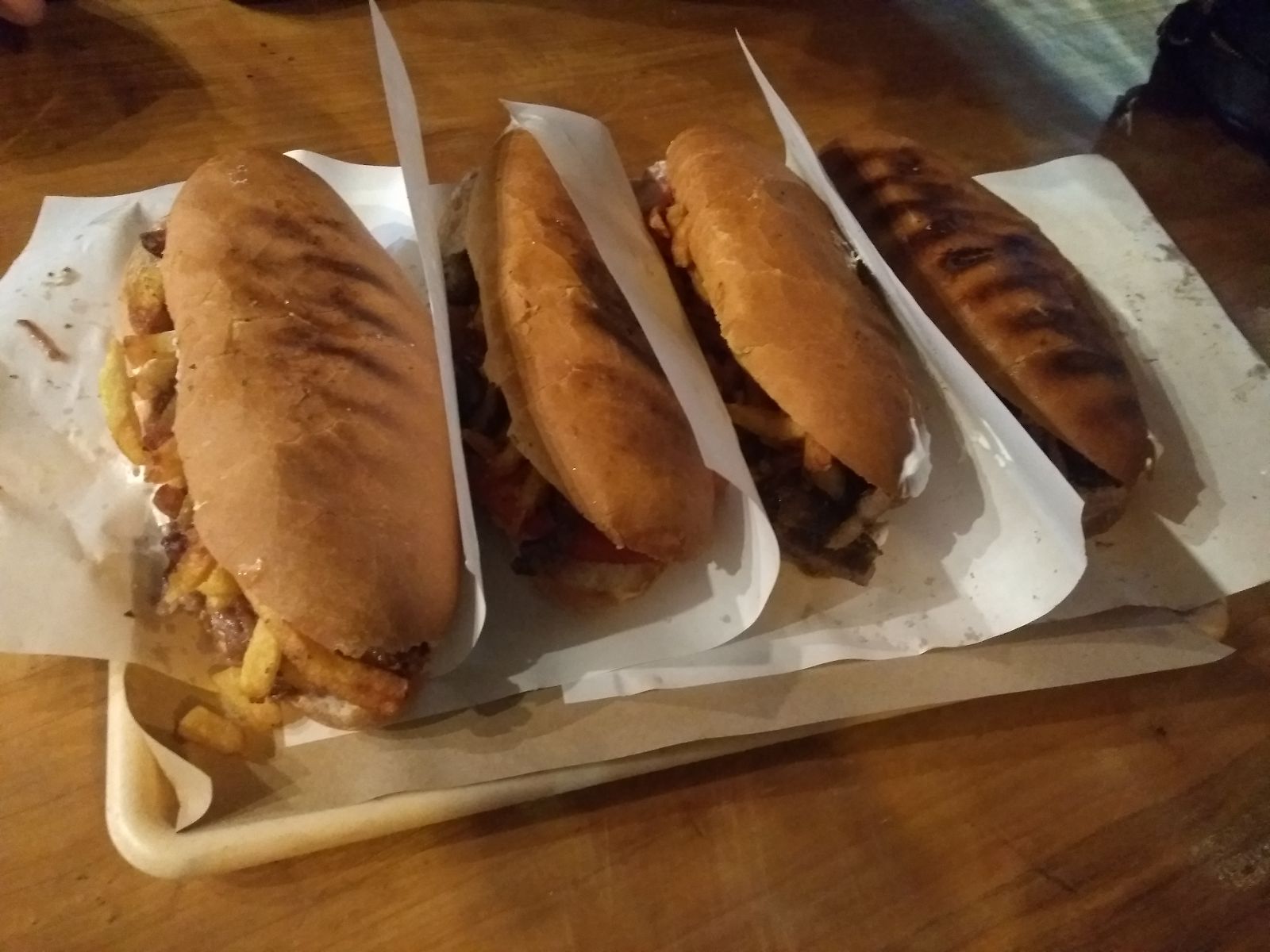 Greeks usually visit little restaurants, namely 'tavernas' and share food in the middle called 'mezedes' which can be salads, roast or fried vegetables, seafood, meat, etc. 
Vegetarian Food: not all restaurants offer exclusive vegetarian dishes but if you ask for a specific dish that is not on the menu they will be able to prepare it for you. Greek cuisine though offers lots of vegetable dishes. 
Vegan Food: this can be a bit tricky but again if you describe what food you would like to eat, they will be able to prepare it for you.
Language
Greece is an independent branch of the Indo-European family of languages spoken since around the 3rd millennium BC or earlier. 
Useful words/phrases 
Ya = Hello
Ne = Yes
No = Ochi 
Poso kani? = How much does it cost?
Ti kanis = how are you?
Poli kala = Very good
Efcharisto = Thank you
Parakalo = Please
Antio = Good bye
Kalimera = Good morning 
Kalispera = Good Afternoon/evening
Kalinichta= Good night