About
The main goal of this special interest group (SIG) is the continuation of the successful annual conference series of the EATEL, the European Conference on Technology Enhanced Learning (EC-TEL). The first EC-TEL was organized in 2006. Since then, EC-TEL  has established itself as one of the main conferences on TEL and related fields.
The advisory board discusses and decides on bids for future EC-TEL venues. Parties interested in the local organization of an EC-TEL event can send a bid following the instructions in the annual call for bids.
Members of the SIG are all former program chairs of EC-TEL and the presidents of EA-TEL. The SIG meets every year at the EATEL general assembly. Urgent matters are discussed via e-mail.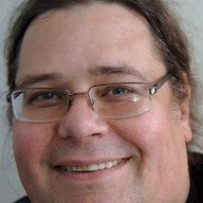 RWTH Aachen University, Germany
Ralf Klamma leads the research group "Advanced Community Information Systems" (ACIS) at the Information Systems chair, RWTH Aachen University (Germany). He is known for his work in major EU and national funded projects for Technology Enhanced Learning (PROLEARN, GALA, ROLE, Learning Layers, TELMAP, Tellnet, CUELC, SAGE, BOOST, VIRTUS, WEKIT, tech4comp, MILKI-PSY and MyEduLife). Ralf organized […]
SIG Members
Katherine Maillet
Sara de Freitas
Carlos Delgado Kloos
Erik Duval (†)
Marcus Specht
Klaus Tochtermann
Wolfgang Nejdl
Denis Gillet
Martin Wolpers (†)
Pierre Dillenbourg
Stefanie Lindstaedt
Paul Kirschner
Andrew Ravenscroft
Peter Scott
Ralf Klamma
Vania Dimitrova
Davinia Hernández-Leo
Tobias Ley
Christoph Rensing
Tomaž Klobucar
Grainne Conole
Katrien Verbert
Mike Sharples
Élise Lavoué
Hendrik Drachsler