ECTEL 2022 finished!
ECTEL 2022 was a big success! It was so nice to meet again during a face-to-face conference.
Stay tuned for information regarding ECTEL 2023!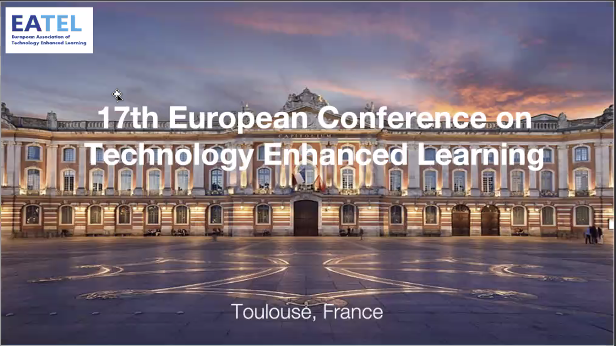 ECTEL 2022 Award winners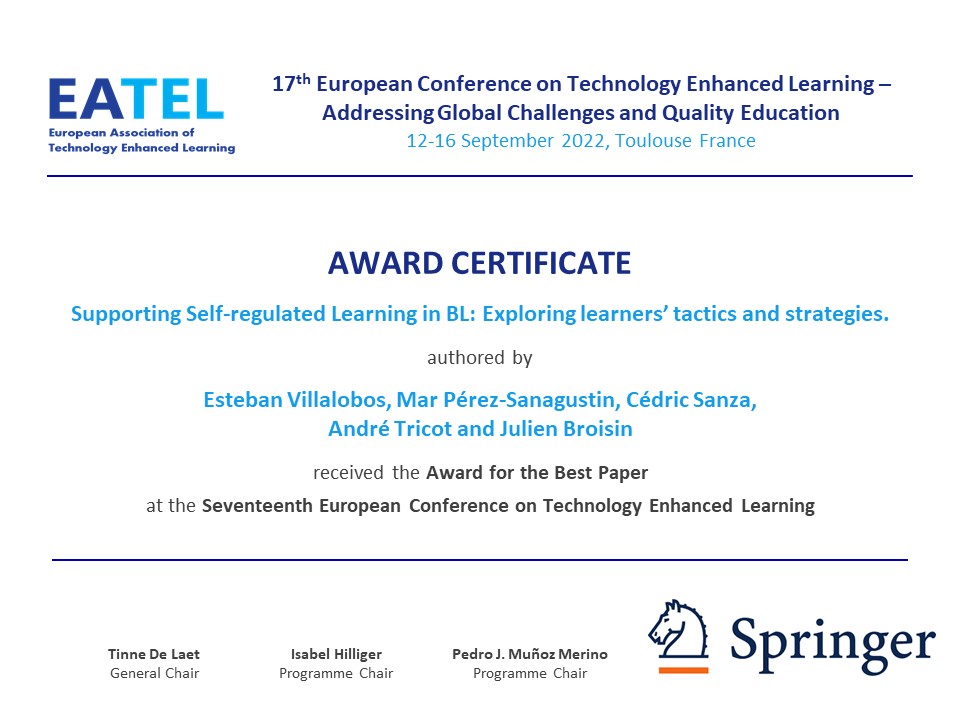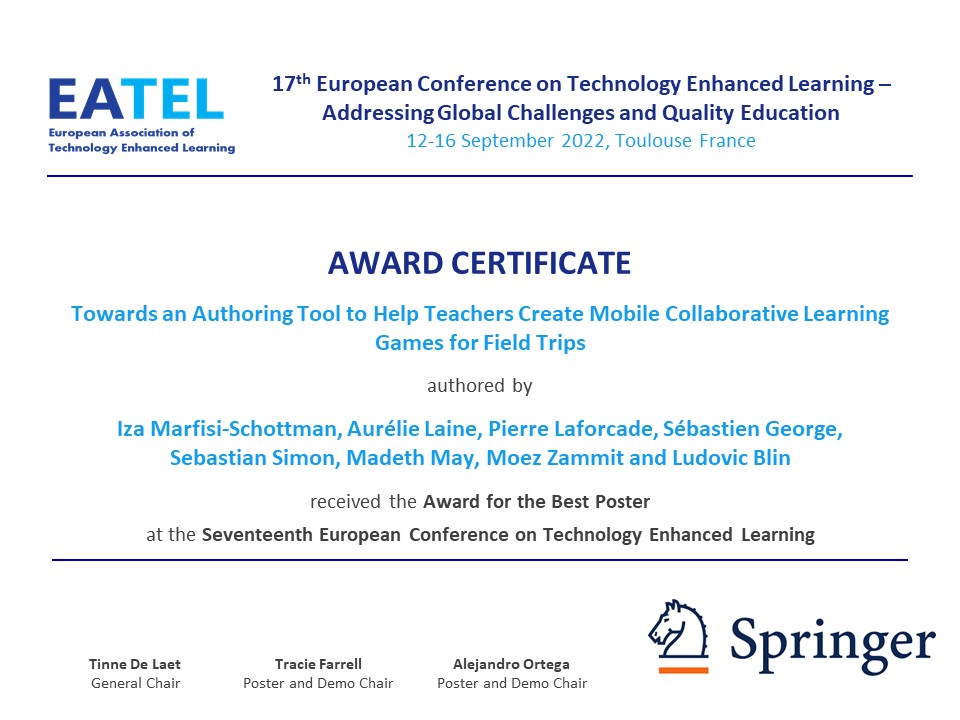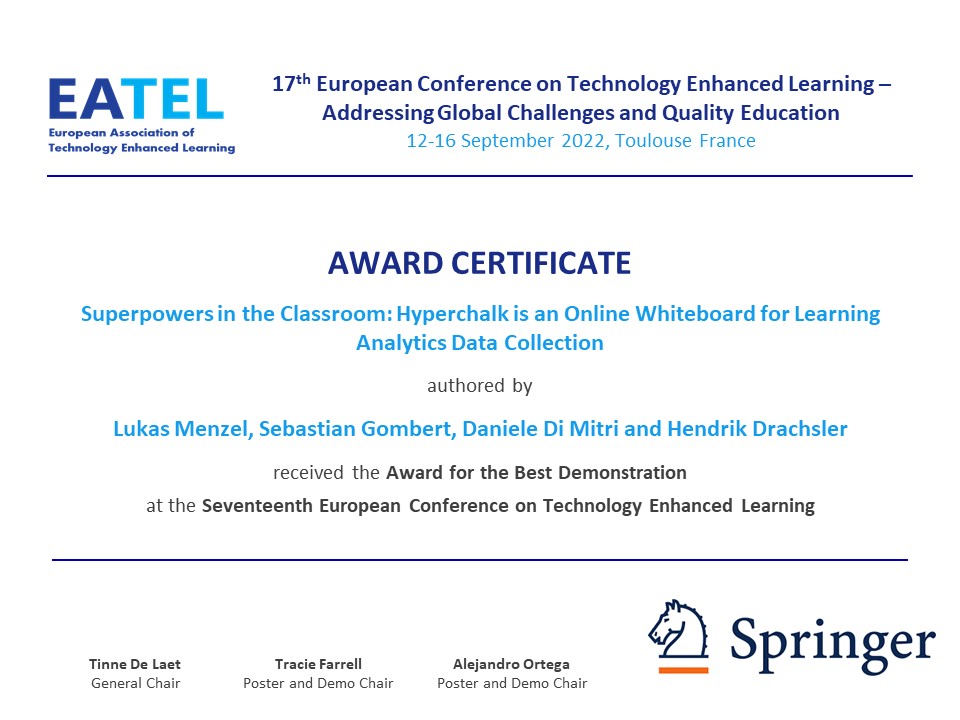 Important info on registration
EC-TEL opens online registration for participants!
In order to offer the opportunity to those who live far away and cannot travel, the EC-TEL 2022 conference will offer the Keynotes and paper sessions online. Please note that this is only a registration for participants, as authors must register in person. Registrants will receive a zoom link to the various sessions. Find more information about the online registration in the Registration section.
Also, we would like to remember that the deadline to register to the event face-to-face and attend to the Gala Dinner closes the 4th September. Spread the word!
Important info on registration
When you register to the conference, please make sure that one author per accepted paper will be physically at the conference to present the paper.
This also applies to the workshop organisers: the responsible of a workshop has to be physically at the conference.
Each registered participant can maximally present two research/poster/demo papers (workshops or workshops papers are not included in this count).
Best paper candidates!
We would like to announce the three papers that were selected as best paper candidates (in order of scheduled presentations)
Esteban Villalobos, Mar Pérez-Sanagustin, Cédric Sanza, André Tricot and Julien Broisin. Supporting Self-regulated Learning in BL: Exploring learners' tactics and strategies.
Wednesday, 11:00-11:30, PS2
Darina Dicheva, Lillian Cassel, Robert Styer, Christo Dichev, Breonte Guy and Keith Irwin An Empirical Study of the Effects of Virtual Currency on Learners in Out of Class Practicing
Wednesday, 13:30-14:00, PS1
Abrar Mohammed and Vania Dimitrova. Video Segmentation and Characterisation to Support Learning
Wednesday, 14:30-15:00, PS2
Julien Douady, Christian Hoffmann and Nadine Mandran. Effects of discipline, gender, and remediation on both the achievement and realism of Undergraduates on pre-requisite testing.
Thursday, 10:30-11:00, PS1
Behzad Mirzababaei and Viktoria Pammer-Schindler. Learning to Give a Complete Argument with a Conversational Agent: An Experimental Study in Two Domains of Argumentation.
Thursday, 12:00-12:30, PS2
Do not miss the presentations and the conference dinner where the best paper award will be awarded!