ECTEL 2022 finally face-to-face!!!
We are counting down to ECTEL 2022 in Toulouse, France, 12-16 September 2022.
We are doing all the efforts for organizing a face-to-face conference this year. After 2 years of online meetings and conference, we are really happy to meet you all again for discussing and sharing good cheese and wine.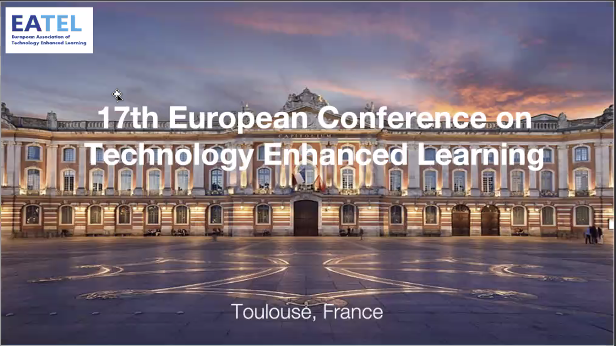 New information about registrations
When you register to the conference, please make sure that one author per accepted paper will be physically at the conference to present the paper.
This also applies to the workshop organisers: the responsible of a workshop has to be physically at the conference.
Each registered participant can maximally present two research/poster/demo papers (workshops or workshops papers are not included in this count).
However, 
ECTEL will offer the keynotes and presentations of the conference and workshops online. Hence, t
o promote accessibility for those unable to attend physically the conference, ECTEL will offer a special registration for online participants. This registration will allow participants to view the conference presentations live.
COVID-19 Restrictions
Although the restrictions might change, now, this is what they are asking for traveling to France.
Attention! One thing is arriving and the other is participating in the events. The French government is now asking for a Vaccination Pass for accessing to events and restaurants, and will be asked for accessing the Conference Event. That means, you should come being fully vaccinated.
European members
Fully vaccinated Individuals arriving from a Member State of the European Union, Andorra, Iceland, Liechtenstein, Monaco, Norway, San Marino, the Holy See or Switzerland do not have to show a Covid-19 test.
Non-European members
Any person aged 12 and over entering French territory must present a negative PCR or antigen test less than 24 or 48 hours old, depending on the country of origin.
The measures applicable to fully vaccinated adults will be extended under the same conditions to minors accompanying them, regardless of vaccination status. Minors less than 12 years of age are exempted from showing a test.
Check the governmental page to be updated about all the requirements.
Some parts of the website are still  under construction, so please return soon for additional information!