Sunday 24 May excursion: Like Halkidiki, nowhere!
Halkidiki is the region in the north of Greece, projected to the southwest in the Aegean Sea, and extended to three peninsulas: Cassandra, Sithonia and Athos. Halkidiki is one of the most well-known summer destinations of Greece blending the Aegean turquoise beaches with the pine trees nearby the sea. The special beauty of the region resulted in the characteristic phrase "Like Halkidiki, nowhere!" when someone wants to describe Halkidiki.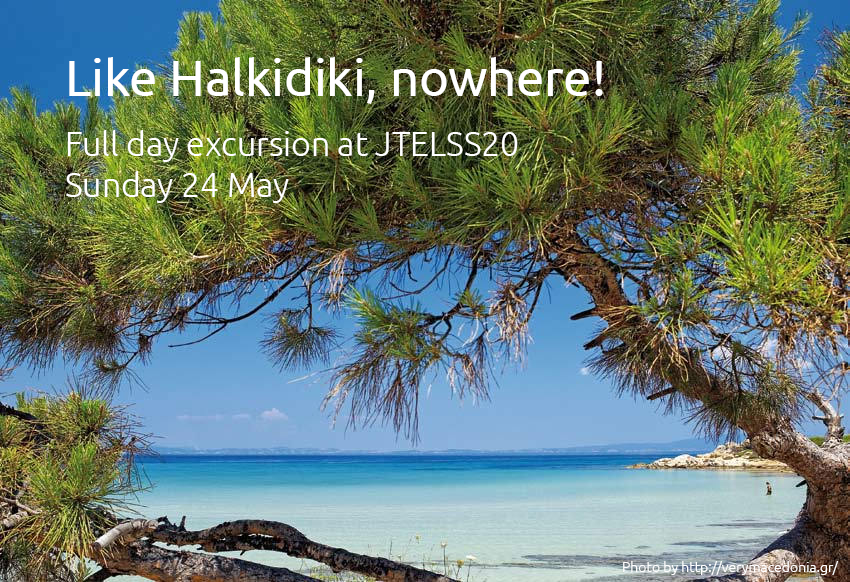 Wednesday 27 May excursion: Thessaloniki city
Thessaloniki, often referred to internationally as Salonika, is the second largest city in Greece. It is a city with a long history preserving relics of its Ottoman, Roman and Byzantine and of its Jewish population. The city is renowned for its vibrant cultural events. The city centre of Thessaloniki is built around the coastline with a number of historical districts for sightseeing. When tired from walking, Thessaloniki has a culinary paradise to offer with lots of 'tavernas'-restaurants as well as a great number of cafés. Thessaloniki turns to a romantic city at night with lots of bars full of young people who study in its two universities.