The Area of La Manga, Murcia
The hosting city of the Summer School 2023 is La Manga, known as "a paradise between two seas" on the Mediterranean coast of Spain, 76km from the city of Murcia. La Manga is a 20km-long narrow strip of land between the Mediterranean sea and the Mar Menor lagoon. The area is known for its beaches, cozy coastal towns, and local tourism. Murcia and Cartagena historical cities are close to La Manga, providing opportunities for cultural, culinary, and historical activities as well as relaxing on the beach or active water sports.
Venue Hotel
The Summer School will take place in the La Manga Hotel Servigroup Galúa, a ⭐️⭐️⭐️⭐️ resort located in a superb position on the seafront in La Manga with outstanding views of the Mediterranean Sea. The services of the hotel will include direct access to the beach, a swimming pool, a wellness center with a gymnasium, a jacuzzi, massage options, and a lounge bar overlooking the sea. The hotel is very close to the well-known Bohemian Square in La Manga, which has a variety of restaurants, pubs, shops and street markets. Just five kilometers away from the hotel, Cabo de Palos fishing town can offer an immersion into the famous cuisine of the Region of Murcia and there are multiple outdoor excursions, like diving in Islas Hormiga protected areas, swimming in Calblanque regional park, or hiking in the area.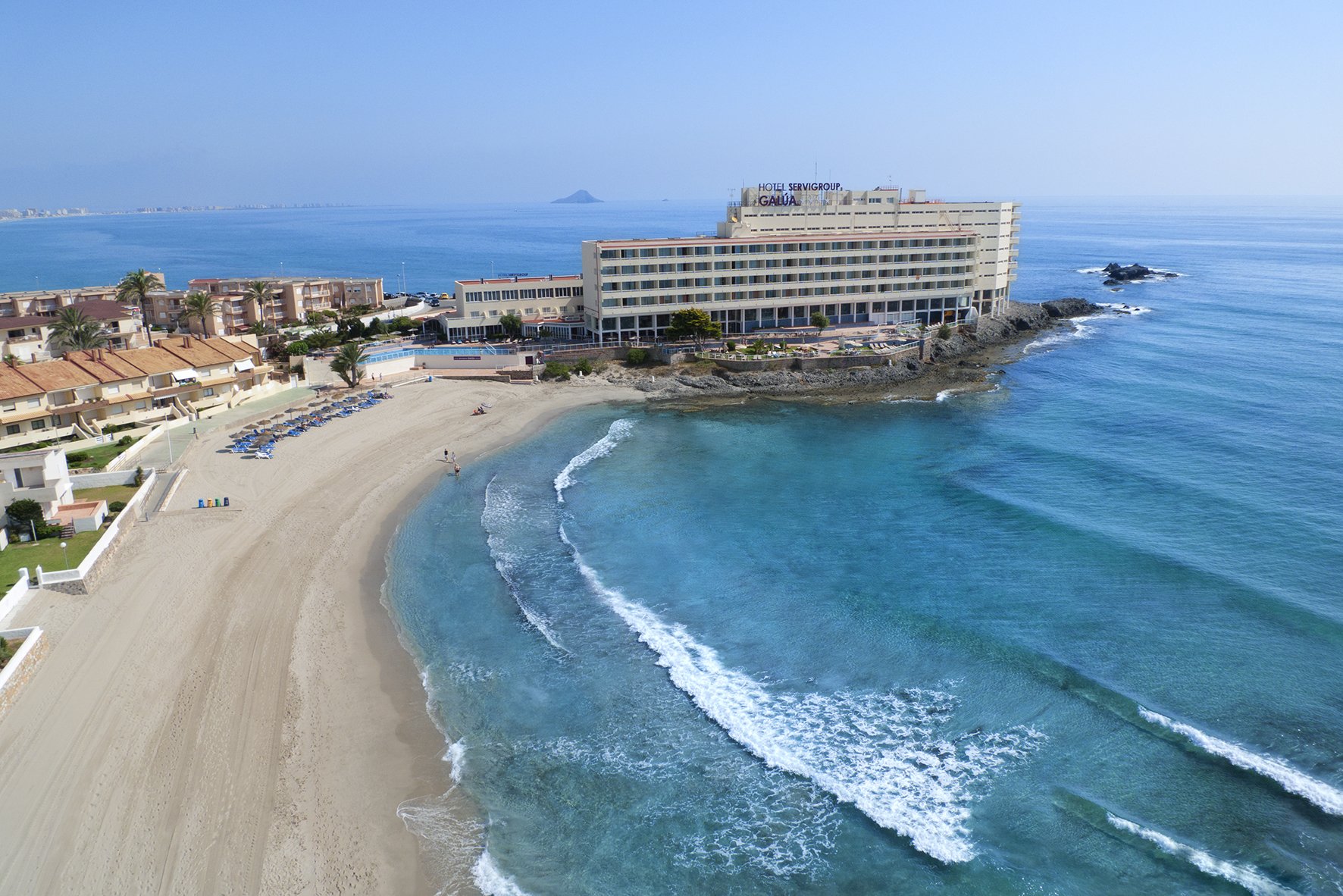 Getting to the venue
At the same time, we will make the following transfer arrangements for the participants. We are planning to organize shuttles, picking up the participants from:
Murcia region airport
Murcia train station
Alicante airport
Alicante train station
The shuttles will be arranged on the main arrival day – Saturday 3 June 2023. We will also offer shuttles to the same destinations on the main departure day – Saturday 10 June 2023.
This year, the transfer between the airport and the venue hotel will NOT be included in the registration fee. There are two airports in the area and well as train connections available. Therefore, we cannot offer a fixed price for the transfers. The tickets are to be paid separately.