Country Name: Kingdom of Spain
Area: ~500,000 km
Population: ~50 million
Government: Parliamentary Democracy & Const. Monarchy
Time Zone: GMT+1 (March – October: GMT+2)
Life Expentancy: 81.5 years
Currency: (€) Euro
Electricity: 230 V / 50 Hz.
Famous Cultural Events: Carnival (e.g. Tenerife, Cádiz), Las Fallas (Valencia), Holy Week (e.g. Valladolid, Seville), Feria de Abril (Sevilla), La Tomatina (Valencia), San Fermines (Pamplona), Camino de Santiago (Galicia),  etc.
🍆 Figures about The Region of Murcia
The Region of Murcia (/ˈmʊərsiə/) is an autonomous community of Spain located in the southeastern part of the Iberian Peninsula, on the Mediterranean coast. The region is 11,313 km2 in area and had a population of 1,511,251 as at the start of 2020. About one-third of its population lives in the capital, Murcia.
The region is among Europe's largest producers of fruits, vegetables, and flowers, with important vineyards. It also has an important tourism sector concentrated on its Mediterranean coastline, which features the Mar Menor saltwater lagoon. Industries include the petrochemical and energy sector (centered in Cartagena) and food production.
Food: Murcia has a rich culinary tradition, with dishes such as zarangollo (a type of omelette with zucchini and onion), arroz y conejo (rice with rabbit), and paparajotes (a dessert made with lemon leaves).
Famous Cultural Events: Bando de la Huerta, Entierro de la Sardina, Carnaval de Águilas, Festival Internacional de Jazz de San Javier, Festival del Cante de las Minas, Moros y Cristianos de Murcia, Fiestas de Primavera de Murcia, etc.
⚠️ Warning!
The Region of Murcia is one of the hotest regions in Spain. During summer, the central hours of the day can reach up to 45ºC. Therefore, and although the event will take place in June, it is strongly recommended to bring light clothes, sun cream, cap/hat, and avoid staying outdoors long periods of time between 2pm and 4pm.

In Spain, meals are so important that we divide the day according to them instead to the time. We will say good morning! before lunch, good evening! before dinner, and good night! after dinner. Spanish people have their meals later than other Europeans: breakfast may vary between 8:30 and 10:00; lunch between 14:00 and 15:00 and dinner between 21:00 and 22:00. Cuisine is key in the Spanish cultural development; it is based in the famous Mediterranean diet. It means the usage of numerous fresh vegetables, and the indispensable: olive oil, also known as 'the liquid gold'.
There are many typical dishes depending on the region and year period. Some of the most famous ones are:
Paella: It is typical from the Mediterranean coast. The original version has rice, chicken, rabbit, and beans. However, you can also add all the ingredients you like most.
Gazpacho: It is a soup made from: tomatoes, pepper, cucumber, onion, garlic, olive oil... but the most important: it is served cold!
Tortilla de Patata: It is an omelet made with potatoes, eggs and onion (optional). In social meetings, people usually eat it like a tapa.
Tapas: They are little portions of food that you get for free in some bars when you order a drink. There are many types of can be made of potatoes, fish, meat, cheese, etc.
Wine: Spain has several regions with a perfect climate for grape cultivation and wine production. Most important ones are D.O. Ribera del Duero (red wine, Castilla y Leon), D.O. Rioja (red wine, Logroño) and D.O. Rueda (white wine, Valladolid).
Horchata: It is a drink typical from the Mediterranean coast but you can ask for it in any Spanish bar. It looks like milk, but it tastes a little bitter.
🏨 How to get to the Summer School Hotel
Once we know the time and arrival location of all participants we can make transfer arrangements from Murcia city, Murcia airport and Alicante airport to the venue hotel (and back) under request.
Madrid Adolfo Suárez - Barajas Airport ---- Train + Train (~4h/~50€) ----> Murcia City
Madrid Airport (T4) -> Chamartin Train Station: C1 or C10 Regional Train (Cercanías)
Tickets: Before accesing to the train rails (~3€)
Frequency: ~15min
Chamartin Train Station -> Murcia Train Station: High Speed Train (AVE)
Tickets: RENFE Online (https://www.renfe.com/es/en) (~40-50€)
Frequency: ~3 to 5 per day
Valencia Airport ---- Metro + Bus/Train (~4h/~30€) ----> Murcia City
Valencia Airport -> Valencia Train Station (Xátiva Stop): 3 or 5 Metro lines
Tickets: Before accesing to the train rails (~3€)
Frequency: ~10min
Valencia Train Station -> Murcia Train Station: Large-Distance/Intercity Train
Tickets: RENFE Online (https://www.renfe.com/es/en) (~20-30€)
Frequency: ~3 to 4 per day
Alicante - Elche Airport ---- Bus (1h/6€) ----> Murcia City
Alicante - Elche Airport -> Murcia Bus Station
Tickets: ALSA Online or in-desk (https://www.alsa.com/en/web/bus/home)
Frequency: ~1h
Murcia Airport ---- Bus ----> Murcia City
Murcia City ---- Bilman Bus + ALSA Bus (~1h 30 min) ——-> La Manga (Hotel Galua)
Murcia Airport ---- Bus ----> La Manga (Hotel Galua)
Alicante Airport ---- Movelia Bus + ALSA Bus (~3h 30 min) ----> La Manga (Hotel Galua)
Alicante Airport -> Cartagena Bus Station (2h 50min)
Tickets: Movelia Bus online (https://movelia.es/en)

Cartagena Bus Station -> La Manga (38min), linea 20
Tickets: ALSA regional (https://moovitapp.com/index/es/transporte_p%C3%BAblico-line-20-Murcia-3738-1086874-705716-1)
ID/Passport/Visa: UE citizens can visit Spain just bringing their national ID cards. People from other countries should bring their passport and might need a visa. If this is your situation and you need some certificate to justify your assistance to the summer school, please let us know as soon as possible.
Medical Insurance: Before your arrival, people from the European Economic Area (EEA) and Switzerland should get the European Health Insurance Card (the blue one). This will grant medical coverage in case of emergency. People coming from non-EU countries should ask before leaving at their local insurance company or social security of their countries to see if there is any kind of arrangement with Spain.
Driving License: During the summer school, the driving license will not be needed. However, you might find useful to rent a car before or after the event. As Spain is a member of the EU and EEA, Spanish driving licences are European driving licences, adhering to Directive 2006/126/EC. Therefore, driving licenses from the EEA are also valid in Spain.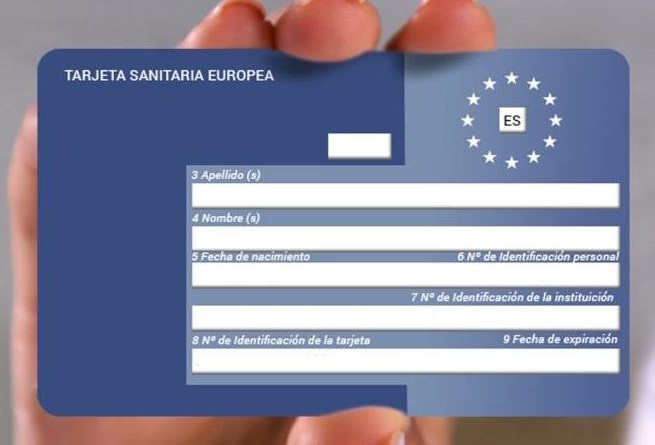 Spanish is a Romance language that evolved from colloquial Latin spoken on the Iberian Peninsula. Today, it is a global language with about 486 million native speakers, mainly in the Americas and Spain. Spanish is the official language of 20 countries. It is the world's second-most spoken native language after Mandarin Chinese.
Learn some Spanish will be beneficial for your stay in Spain. Here we present some words and sentences that might be useful. To pronounce them, read them in English standards. The capital letters represent the stressed syllables.
Buenos días (/BOOEH-nos DEE-as/): Good morning.
Buenas tardes (/BOOEH-nas TAR-des/): Good afternoon.
Buenas noches (/BOOEH-nas NOH-ches/): Good evening/Good night.
Hola (/OH-la/): Hello
Adiós (/a-DEEOS/): Goodbye.
Por favor (/POR fa-BOHR/): Please.
Gracias (/GRA-thias/): Thank you.
De nada (/DEH NA-da/): You are welcome.
Perdón (/Per-DON/): Sorry.
¿Cuánto cuesta? (/KOOAN-toh KUES-ta/): How much is it?
Un billete de ida y vuelta a Murcia, por favor (/OON bee-JE-teh DE EE-da Y BOOEL-ta A MUR-si-a POR fa-BOHR/): A return ticket to Murcia, please..