Start
September 14, 2022 - 13:30
End
September 14, 2022 - 15:00
Session: Video-based learning
Chair: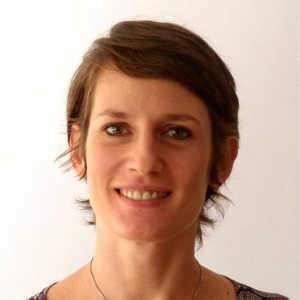 Élise Lavoué
13:30-14:00 CET
Video-Assisted Self-Regulated Learning (SRL) Training: COVID-19 Edition
Guy Cohen[1], Afrah Assi[1], Anat Cohen[1], Alla Bronshtein[1], Danny Glick[2], Hagit Gabbay[1] and Orit Ezra[1]
[1] Tel Aviv University, Israel
[2] University of California, USA
Abstract: The COVID-19 crisis emphasizes the importance of Self-Regulated Learning (SRL), one of today's most valuable skills, with which learners set their learning goals, monitor and control their cognition, motivation, and behavior, and reflect upon them. In the current experimental study, an intervention program based on short online interactive videos was developed to promote SRL skills. This paper presents the impact of the intervention on students' use of SRL skills and grades. It also explores four key pedagogical processes (teacher-student relationships, collaboration, autonomy, and feedback) as mediators for SRL strategies use and grades. The experimental and control groups were randomly assigned (N = 290 students, 18 classes, grades 7–12). Each teacher taught the same subject in two classes for a month, an amount of time that allows intervention to take effect. One of the classes participated in the video-based intervention program (experimental group), whereas the other performed all activities but did not have access to the videos (control group). Data was collected through an SRL and pedagogies usage questionnaire, SRL video prompts, and knowledge tests and was analyzed using the quantitative method. In addition to the theoretical contribution, a practical tool has been developed for educators who wish to employ online SRL training.
📄 Read More: https://link.springer.com/chapter/10.1007/978-3-031-16290-9_5
---
14:00-14:30 CET
Integrating Podcasts into MOOCs: Comparing Effects of Audio- and Video-Based Education for Secondary Content
Daniel Koehler, Sebastian Serth, Hendrik Steinbeck and Christoph Meinel
Hasso-Plattner-Institute, University Potsdam, Germany
Abstract: Multimedia learning methods can enrich any online learning scenario. However, traditional Massive Open Online Courses (MOOCs) often put the learner into classroom-like situations without considerably varying presentation formats. By conducting a study and analysis of multimedia elements such as interviews and podcasts, we lay a foundation for future research in the field of multimedia learning. This research studies video-based and audio-based education methods for secondary learning content. We explore both the conscious and subconscious effects of the different formats. In our quantitative assessment of more than 900 learners, we did not observe any significant differences in quiz performance between learners of the two groups. Although our recurring learners are used to video-based learning methods, the audio-based teaching methods were accepted and rated "easy to follow" by more than 80% of our learners. However, we observe that the learners enjoy traditional podcasts with a single presenter the least. Our work adds to the field of multimedia online teaching and shows that enriching courses with audio-based education methods proves beneficial for asynchronous learning offers.
📄 Read More: https://link.springer.com/chapter/10.1007/978-3-031-16290-9_10
---
14:30-15:00 CET
[Online] Video Segmentation and Characterisation to Support Learning
★ Best paper candidate
Abrar Mohammed and Vania Dimitrova
University of Leeds, UK
Abstract: The predominance of using videos for learning has become a phenomenon for generations to come. This leads to a prevalence of videos generating and using open learning platforms. However, learners may not be able to detect the main points in the video and relate them to the domain for their study. This can hinder the effectiveness of using videos for learning. To address these challenges, our research aims to develop automatic ways to segment videos, characterise them and finalise the segmentation work by aggregating adjacent segments within a video with the same focus of domain topic(s) or topic-concept(s). We present a framework for automated video segmenting and characterising to support learning (VISC-L). We assume that the domain we are processing videos from has been computationally presented (via ontology). We are using the Deep learning BERT-BASE-Uncased model with a binary classifier to identify the focus topic of each segment. Then we use a semantic tagging algorithm to identify the focus concept within the topic. The adjacent segments within a video with the same focus topic/concept are aggregated to generate the final characterised video segments. We have evaluated the usefulness of watching the identified segments and characterisations compared with video segmentation provided by Google.
📄 Read More: https://link.springer.com/chapter/10.1007/978-3-031-16290-9_17
---
[/vc_column_text][/vc_column][/vc_row]