Start
14/09/2022 - 13:30
End
14/09/2022 - 15:00
Session: Gamification and Engagement
Chair: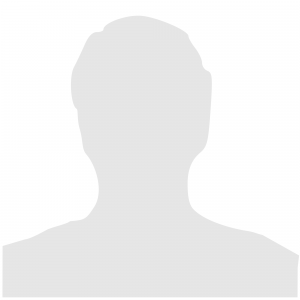 Milos Kravcik
13:30-14:00 CET
An Empirical Study of the Effects of Virtual Currency on Learners in Out of Class Practicing
★ Best paper candidate
Darina Dicheva[1], Lillian Cassel[2], Robert Styer[2], Christo Dichev[1], Breonte Guy[1] and Keith Irwin[1]
[1] Winston-Salem State University, USA
[2] Villanova University, USA
Abstract: As a gamification element, virtual currency (VC) stands for rewards that can be exchanged for virtual or real goods. While some forms of reward-based gamification have been studied extensively, the exploration of the impact of VC on learners is relatively scarce. In particular, there is a lack of studies investigating its effects in different learning contexts. Since VC can evoke perception of benefits with positive impact on course outcomes, it may be experienced as an extrinsic incentive. On the other hand, VC can promote internalized motivation when awarded for accomplishment of certain challenges. To bridge this gap we are conducting a longitudinal study on the impact of VC on student motivation and engagement in different contexts and with different types of learners. The goal of this paper is to empirically investigate whether and how VC can improve the engagement in out-of-class practicing of a certain population of learners in a gamified Discrete Structures course. The study demonstrated a strong positive impact of VC on learners' engagement however VC exhibited no significant impact on students' academic performance and intrinsic motivation.
📄 Read More: https://link.springer.com/chapter/10.1007/978-3-031-16290-9_6
---
14:00-14:30 CET
[Online] Designing Playful Intelligent Tutoring Software to Support Engaging and Effective Algebra Learning
Tomohiro Nagashima[1], John Britti[2], Xiran Wang[1], Bin Zheng[1], Violet Turri[1], Stephanie Tseng[1] and Vincent Aleven[1]
[1] Carnegie Mellon University, USA
[2] Georgia Institute of Technology, USA
Abstract: In designing learning technology, it is critical that the technology supports both learning and engagement of students. However, achieving both aspects in a single technology design is challenging. We report on the design and evaluation of Gwynnette, intelligent tutoring software for early algebra. Gwynnette was deliberately designed to enhance students' algebra learning and engagement, integrating several playful interaction and gamification features such as drag-and-drop interactions, an alien character, and sound effects. A virtual classroom experiment with 60 students showed that the system significantly enhanced both engagement and conceptual learning in early algebra, compared to the older version of the same software. Log data analyses gave insights into how the design might have affected the outcomes. This study demonstrates that a deliberate design of learning technology can help students learn and engage well in an unpopular subject such as algebra, a challenging dual goal in designing learning technologies.
📄 Read More: https://link.springer.com/chapter/10.1007/978-3-031-16290-9_19
---
14:30-15:00 CET
Who are My Peers? Learner-Controlled Social Comparison in a Programming Course
Kamil Akhuseyinoglu[1], Aleksandra Klasnja Milicevic[2] and Peter Brusilovsky[1]
[1] University of Pittsburgh, USA
[2] University of Novi Sad, Serbia
Abstract: Studies of technology-enhanced learning (TEL) environments indicated that learner behavior could be affected (positively or negatively) by presenting information about their peer groups, such as peer in-system performance or course grades. Researchers explained these findings by the social comparison theory, competition, or by categorizing them as an impact of gamification features. Although the choice of individual peers is explored considerably in recent TEL research, the effect of learner control on peer-group selection received little attention. This paper attempts to extend prior work on learner-controlled social comparison by studying a novel fine-grained peer group selection interface in a TEL environment for learning Python programming. To achieve this goal, we analyzed system usage logs and questionnaire responses collected from multiple rounds of classroom studies. By observing student actions in selecting and refining their peer comparison cohort, we understand better whom the student perceives as their peers and how this perception changes during the course. We also explored the connection between their peer group choices and their engagement with learning content. Finally, we attempted to associate student choices in peer selection with several dimensions of individual differences.
📄 Read More: https://link.springer.com/chapter/10.1007/978-3-031-16290-9_1
---