Program
The second draft of the program is now available. Download as PDF or lick on the image below.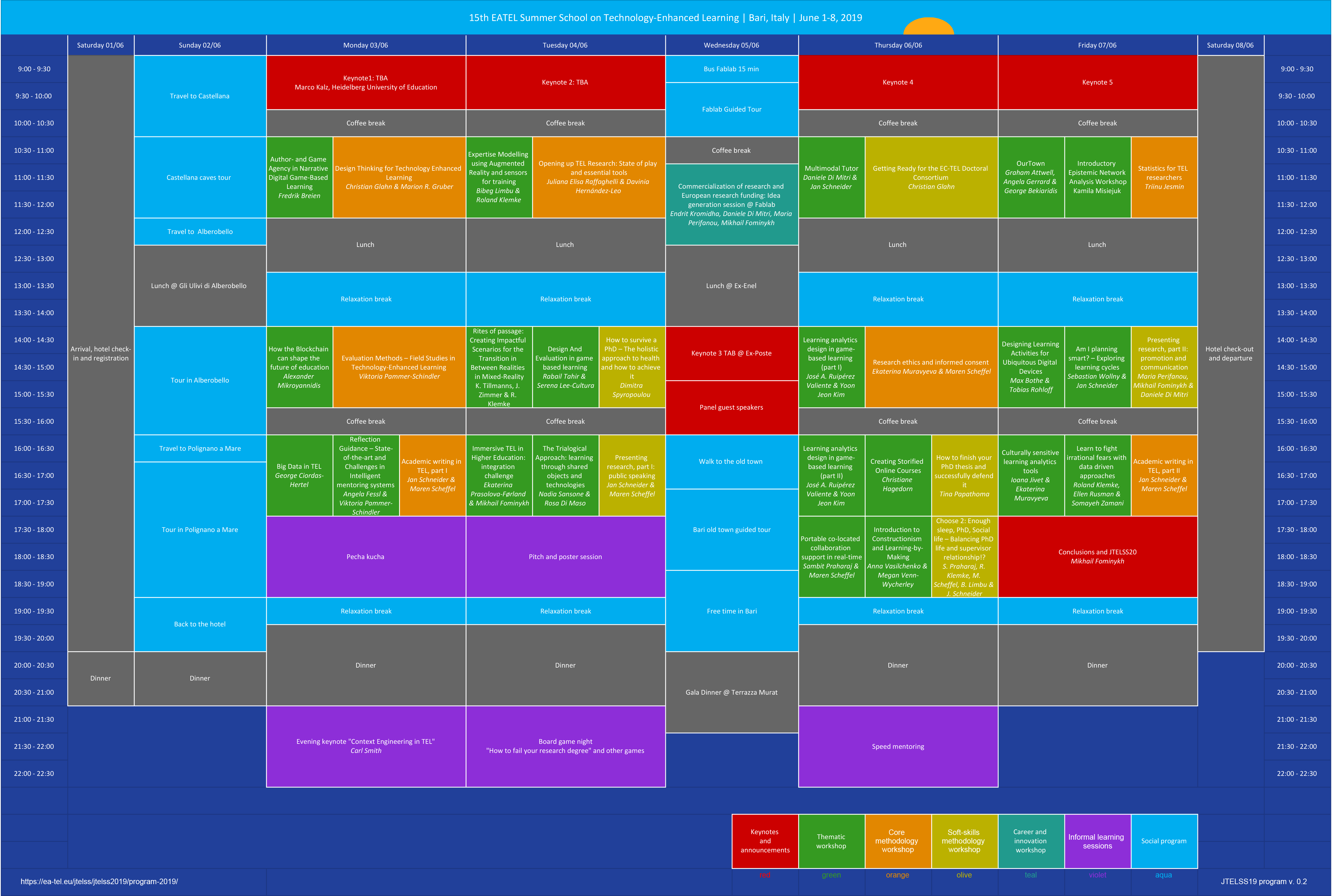 About the program
The program of the school consists two types of sessions. The organization team together with EATEL board develop and offer core methodology workshops and invite keynote speakers. The methodology workshops include such topics as research methods in TEL, academic writing, publishing and similar.
All other sessions are submitted by researchers, developers and managers via a Call for Workshops. These are in most cases thematic workshops that engage the participants into trying the newest educational technology tools, exploration of the most recent research results, brainstorm ideas, and more.
Local TEL research community day
We have a pleasure to announce that in the middle of the summer school this year will be the local TEL research community day!
On Wednesday 5 June, we first will visit the Fablab Poliba, maker space of the Polytechnic University of Bari for a guided tour of the building. Then at 14:00, we will gather at the central Palazzo delle Ex-Poste where the open seminar "FutureTEL – new Technologies in Education and Learning" will take place. It will feature a high-level keynote and TEL researchers from local universities presenting their projects. Following the seminar, a sightseeing tour of the old town of Bari, and Gala dinner in one its most exclusive restaurants. More details are coming soon!