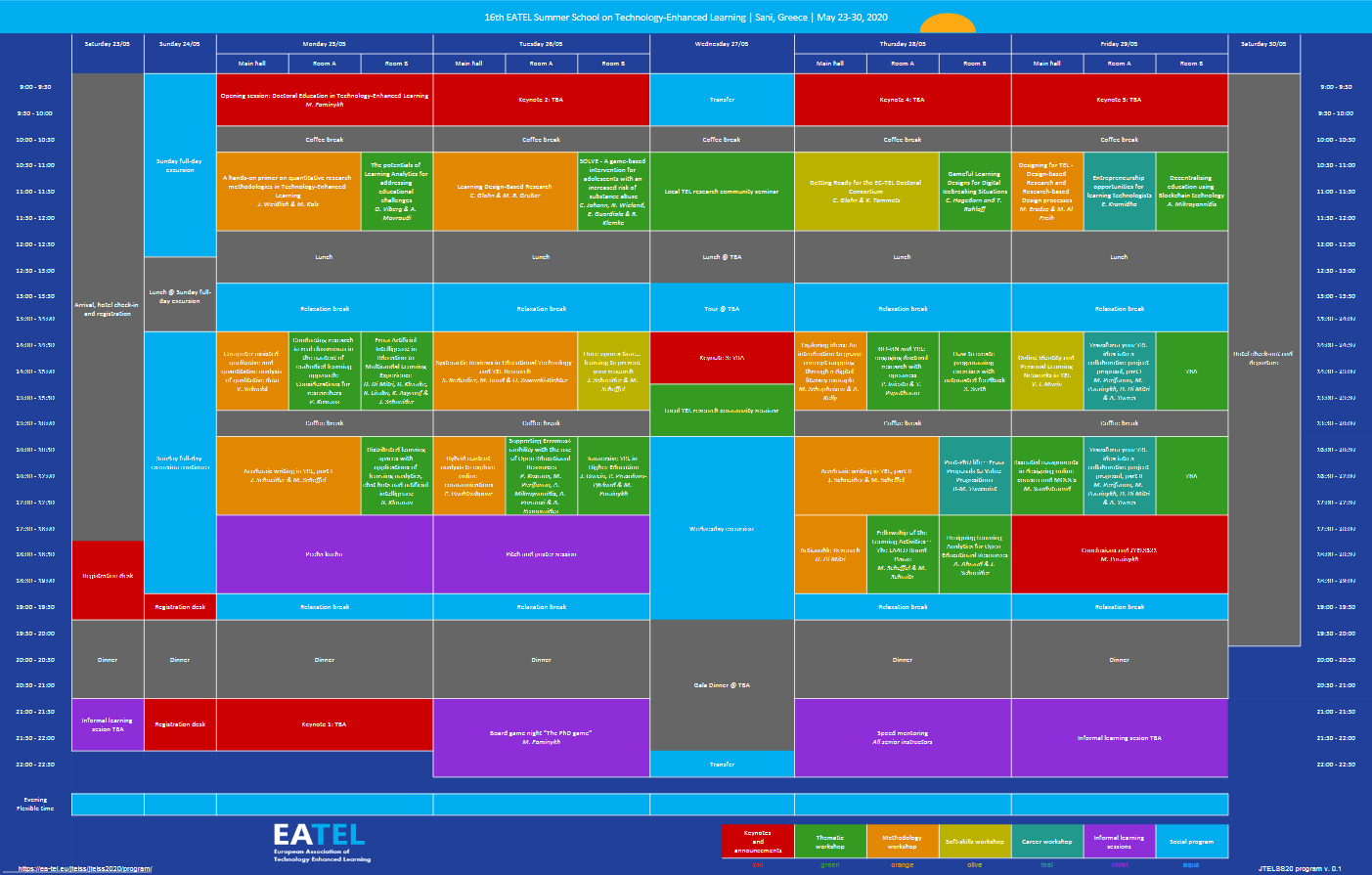 Program Overview v.02 is Now Available
The EATEL Summer School 2020 program overview v.02 is now available at https://ea-tel.eu/jtelss/jtelss2020/program/ The program features a great variety of TEL/EdTech topics covered by thematic workshops, a wide range of sessions on research methods, informal learning and career-focused workshops!
Don't miss the opportunity! The deadline for PhD student applications is February 22.