The Fourteenth EATEL Summer School on Technology Enhanced Learning 2018
May 14-18, 2018 | Durrës, Albania
Archive of pages
Call for Participants – Important Dates – Keynotes
Organizing Committees 2018 – Program
Registration – Registration Fees – Scholarships and Awards
Travel and Accommodation – Excursions – Venue
NEWS AND UPDATES
19 May 2018: The EATEL summer school 2018 has been successfully completed! Thank you all for your participation and contributions!
14 May 2018: The program overview has been updated to version 0.5 JTELSS18 Program
10 May 2018: The program overview has been updated to version 0.4 JTELSS18 Program
6 May 2018: A pre summer school Q&A webinar will be held on Wednesday May 9 at 15:00 CEST
2 May 2018: The draft program has been updated to version 0.3 JTELSS18 Program
30 March 2018: The registration is now open with package deals, daily rates and an option for PhD students awarded an EATEL scholarship. Because of the delay, the Early-bird deadline for the package deals has been extended to April 9. Details can be found here: Registration fees. Register here: Registration.
20 March 2018: Scholarships have been awarded by EATEL. Check out Scholarships and Awards
19 March 2018: Notifications and reviews have been sent to the authors of PhD student proposals
16 March 2018: The first round of notifications and reviews have been sent to the authors of PhD student proposals
6 March 2018: The draft program has been updated to version 0.2 JTELSS18 Program
5 March 2018: The deadline for PhD-student proposals has been extended to March 12 Check out Important Dates
2 March 2018: Information about the Martin Wolpers student award has been added Registration
2 March 2018: Information about scholarships has been added Registration
21 February 2018: The draft program is now available! JTELSS18 Program
19 February 2018: Instructor submission has been closed with 4 lectures and 20 workshops! The draft program will be available soon!
5 February 2018: We have updated the list of topics covered at the summer school. Check out JTELSS General information
20 January 2018: Package prices have been announced. Check out Registration
1 January 2018: Submission opens today for lectures, workshops and PhD-student proposals! Check out the CFP
31 December 2017: The JTELSS18 dates and location has been fixed. Durrës, Albania, May 14-18
CALL FOR PHD STUDENT PROPOSALS
PhD students should submit their proposals online no later than March 12, 2018 (Extended and expired). Please download the template of the "PhD student proposal" here: http://bit.ly/JTELSS18PhDtemplate. It contains a 3-page summary of your PhD work.
For the PhD student proposal requires the following attachments:
Curriculum Vitae – CV (max 2 pages)

A letter of support from your PhD adviser approving the proposal
Fill in the template, and upload it together with attachments to the summer school submission system at EasyChair (https://easychair.org/conferences/?conf=jtelss2018). In the submission system, please, select the correct submission type: "PhD student proposal".
All questions about the submission can be sent to: jtelss2018@easychair.org
KEYNOTES
Gráinne Conole
Consultant and Visiting Professor at Dublin City University,
Ireland
The affordances of digital technologies and the implications of open and networked learning
Abstract: Digital technologies are now an essential tool for learning. The offer learners rich ways in which they can interact with multimedia resources and a variety of ways in which they can communicate and collaborate. Mobile technologies mean that learning anywhere, anytime is now a reality. Social media mean that learners can be part of a global community of peers. Finally, there is now a spectrum of learning opportunities from learning through Massive Open Online Courses (MOOCs) through to individualized learning opportunities. The talk will consider the affordances of digital technologies and the implications for learning and teaching. It will provide an overview of the emergence of the MOOC space and will consider the implications of adopting more open and networking approaches to learning. It will suggest that to make effective use of digital technologies teachers need new approaches to designing for learning, which moves from knowledge recall to learner-centred activities, as well as harnessing the power of learning analytics to have a better understanding of how learners are learning.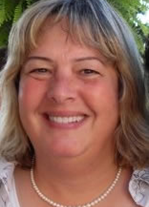 Ellen M Taricani
Associate Professor in Communication Arts and Sciences, Penn State University,
United States
Student engagement through social construction of meaning
Abstract: Working with maker spaces is built upon the foundation of constructionism and provides students with space to be creative. The background of these ideas comes from "the philosophy of hands-on learning through building things." The builders will learn and teach each other while the actual "teacher" gives the tool and suggestions for what is being built. Ideally "the line between learner and instructor becomes blurred. The teacher is not the only one teaching to the students, soon they should be teaching each other and learning from one another.
When completing specific tasks, groups will often reflect on the impact of constructing and designing a group project while multiple individual models and backgrounds are combined in a type of social influence. Students are often expected to establish connections and share knowledge in group collaborative work. Many times groups gather and discuss ideas without really making connections with each other's ideas.
Finding ways to enhance social construction is important toward total participation. Objects can provide an atmosphere of sharing as well as an introduction to these new ideas. Collaboration tools can be used to help ensure that each member contributes using various objects found in a maker common area. This community building process and adaptation will increase group formation and clarification.
PROGRAM
IMPORTANT DATES
There are two deadlines for submitting proposals and consequently two notification dates. We encourage you to apply early so that you can benefit from early acceptance and arrange your travel plans.
March 12, 2018 (

Extended and expired

) Submission deadline (for PhD student proposals)
March 19, 2018 (

Delayed

) Notification of acceptance (for all PhD students submitted)
March 19, 2018 Registration opens

April 9, 2018 Early-bird registration deadline (Extended)

April 23, 2018 Registration deadline
May 12, 2018 Arrival to Durrës

May 13, 2018 Pre-summer school full-day social event

May 14-18, 2018 Summer school dates

May 19, 2018 Departure from Durrës
SOCIAL MEDIA
VENUE and ACCOMMODATION
The Summer School will take place on the Adriatic shore of Albania, in the historical port city of Durrës dating back to the 7th century BC. More information about the city is available here http://albania.al/destination/15/durresi/.
The event will be hosted at the Hotel BleArt (http://hotelbleart.com/en/meetings-conferences). The hotel will provide a large conference room for plenary sessions and a meeting room for parallel workshops.
The accommodation will also be available at the hotel BleArt (http://hotelbleart.com/en). The hotel is located in a privileged area with ancient historical landmarks and tourist infrastructure.
Hotel Bleart is only 20 m far from the seaside, and only 10 m from the sandy beach, 10 km from the city center Durrёs, 20 km far from the International Airport "Mother Teresa", 35 km from Tirana, the capital of Albania. It offers to its guests a high quality service, the commodity of a luxurious hotel and restaurant with a delicious Mediterranean cuisine, conference facilities, spa & fitness center, an outdoor swimming pool, and a private beach.
EXCURSIONS